Our Service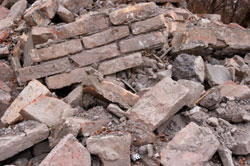 We specialise in the removal and clearance of all waste so you don't have to.
Any rubbish is licensed by the Environment Agency for collection and disposal of both domestic and commercial waste. There is no need for skips or permits as we load all your waste onto our trucks.
Our waste disposal service also cuts out the cost of a permit which you would have to purchase from the council.
We also provide a de-cluttering service to enable you to utilise the space that you live or work in more effectively.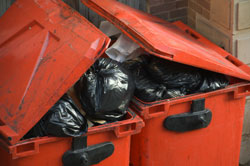 Labour For Hire - Smarts Load and Go can also provide labour for jobs you don't want to do. Hard manual work, demolition, removal of concrete foundations, patio slab lifting, digging for foundations, earth removal and more. Just give us a call and we will give you a quote.
Mini-Grab Service - Don't waste your time and effort, we can simply grab your waste from the site and lift straight onto our truck for removal.
A fantastic alternative to Skip Hire in Norwich.
Skip Bags (1 Ton Bags) - We can drop off 1 ton bags for you to fill with waste and arrange a suitable time for collection, fill at your leisure.
Aggregates - (sand, soil, shingle and more) delivered in 1 ton bags or loose per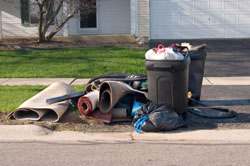 ton.
Home Collection and Flat Clearance

Offices

All bathrooms
Kitchen items
Flooring
Furniture
Beds
Attic clearances
House Clearance

Daily disposal of general waste
Unwanted furniture
Computers
Printers & fax machines
Filing cabinet
Refurbishment materials

Garden Waste

Shops and Restaurants

Trees
Old toys and bikes
Garden Sheds
Fence panels
Small demolition work
(conservatories and out-buildings)
Garage clearances

Fridges
Catering equipment
Boxes
Cupboards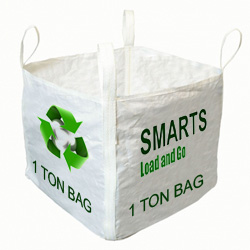 Tel: 01603 259 711 Mob: 07841 193 054 Email: info@smartsloadandgo.co.uk
Smarts Load & Go • 13 Penryn Close • Norwich • Norfolk • NR4 7LY - Smarts Load and Go © 2009
Skip Hire Norwich, Skip Hire in Norwich, House Clearance Norwich, Garden Clearance Norwich, Skip Hire Norfolk
Waste Collection Norwich, Waste Disposal Norwich, Recycling, Rubbish Collection